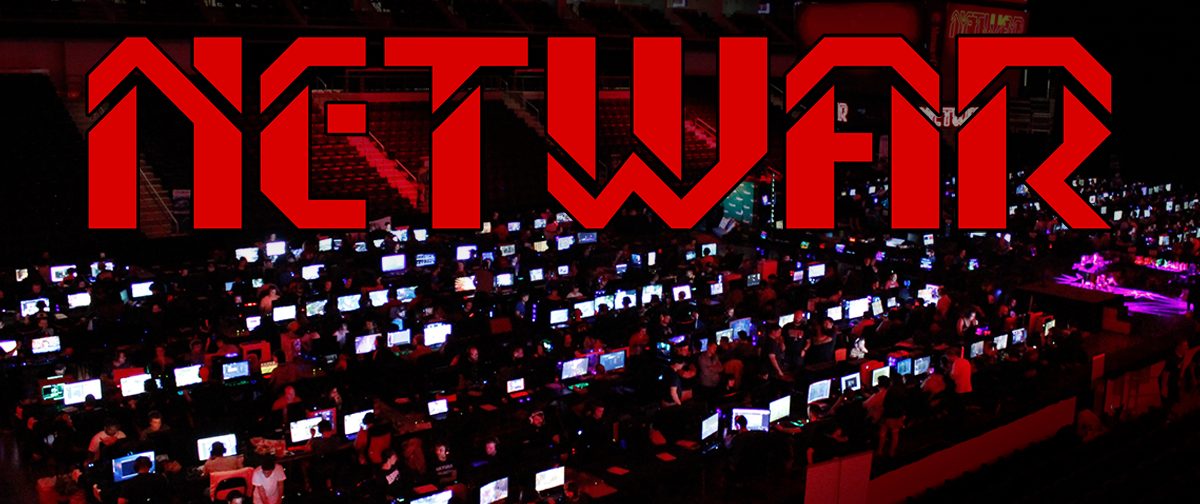 The NETWAR staff is very excited to announce that we are celebrating 20 years of hosting LAN Parties in the Omaha area! We are calling it our 20 Year LANiversary, and we hope that you will come celebrate with us at NETWAR 40.0
NETWAR 40.0 will take place at Baxter Arena in Omaha, Nebraska on Saturday, April 9th at 10:00 AM and run for 29 hours straight till 3:00 PM on Sunday.
For our 20 year celebration, we have expanded our seating to 736 seats!
Ticket sales for NETWAR 40.0 will open on Monday, Feb 7th at 9:00 PM Central. Please help us by purchasing your tickets this week, and not waiting till closer to the event time frame. If you end up being unable to attend, you can ask for a refund up to 7 days before the event. Buying your tickets early helps us in numerous ways, from planning, to bigger sponsors, and expanded prizing to give away.
Ticket Prices
Due to rising event expenses that are out of our control. We had to slightly increase our event ticket prices:
Early bird tickets are $50 + tax (purchased before March 18th)
People who lag will have their tickets cost $60 + tax (purchased after March 18th)
Facemasks
During the event we will follow all state and local laws/mandates, as well as venue rules on requirements for facemasks. We are anticipating by April there will not be any requirements.
Tournament Voting
Once you have purchased your tickets, you may then vote for tournaments that the NETWAR staff will organize at the event. Voting will close on Tuesday, Feb 22nd at 9 PM. Rock the vote!
Merch
We have an online merch store! Be sure to order in advance so you have your gear in time to game at NETWAR in style!