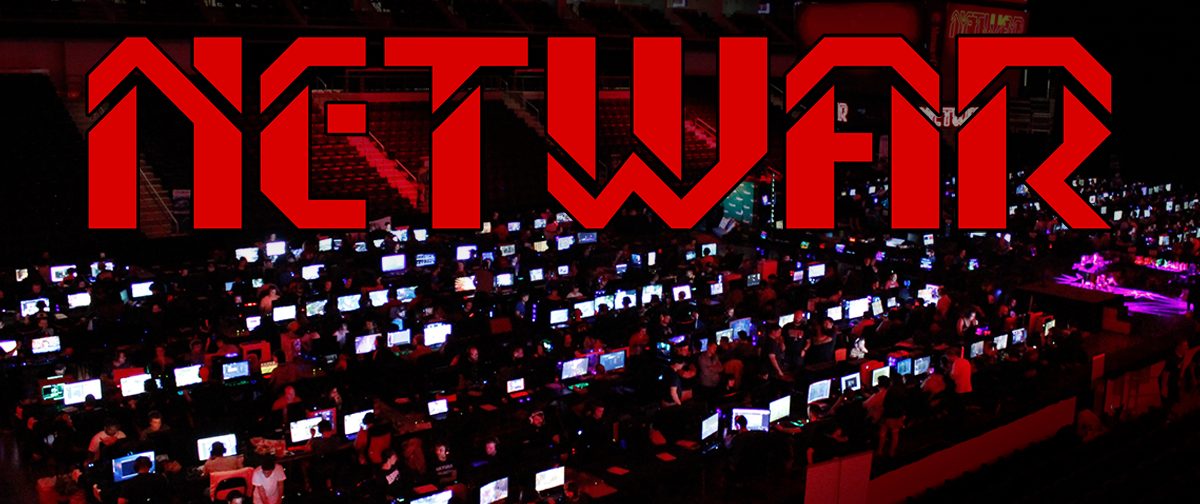 Greetings,
The NETWAR Staff is very excited to announce that NETWAR 37.0 is this weekend!
We only have a handful of tickets left. If you have not purchased your tickets yet, do not wait any longer, as we are almost sold out! Make sure all of your friends and/or teammates have their tickets.
Please read this email as it contains a lot of important information.
Bawls On-sale
Bawls, the energy drink that fuels lan parties around the world will be on-sale in the Baxter Concession stand for $2 for 16oz can! That is an amazing deal!
LAN Courtesy
This is a new web page that walks through ideas and concepts on how to be a respectful and courteous attendee at the event. Thank you.
Event Doors open at 7pm
Please note that the event doors DO NOT open until 7pm on Friday. If you arrive early, you will not be able to enter the venue.
Where To Park and Enter The Venue
Please review the Event Location section on the website.
Self Check-In
When you arrive at NETWAR 37.0 this weekend, there won't be a registration desk. You can head directly to the seat that you reserved, set up your gear, and get it connected to the network. You'll be prompted to check in from your computer or console before you're allowed to access the network. A paper with instructions on how to use the self check-in system will be on your table when you arrive. You will not have Internet or network access until the check-in process is complete.
If you have any issues, please come up to the staff area in the middle of the arena floor for assistance.
Know Your Ticket Code (This is very important!)
In order to complete your self check-in process please know your seven character Ticket Code. This code is located on the registration confirmation email that you received when you purchased your ticket. It can also be found under the My Tickets section on the registration website, right under the barcode.
Know Your Seat Number (This is also very important!)
Please know your seat number before attending the event. It will keep you from wondering around not knowing which seat to sit at. You can find your seat number under the My Tickets section in the registration website. It can also be found in the complete attendee list.
Important Information For Those Under 18
If you are under the age of 18 and plan to attend NETWAR, you must download, print, and complete this document. Your legal guardian must sign this document. You must present this completed form to the NETWAR staff to participate in the event.
What To Bring
We highly suggest you read the What To Bring page twice! Print it off and check the items off of the list as you pack them. It pains the staff to see an attendee forget to bring something important. Forgetting just one little cable or mouse pad can ruin your time at the event.
Event Schedule & Tournaments
For the latest information, please review the Event Schedule on the website.
For more information about the event and to purchase your tickets, visit the event website.
See you all at the event this weekend!