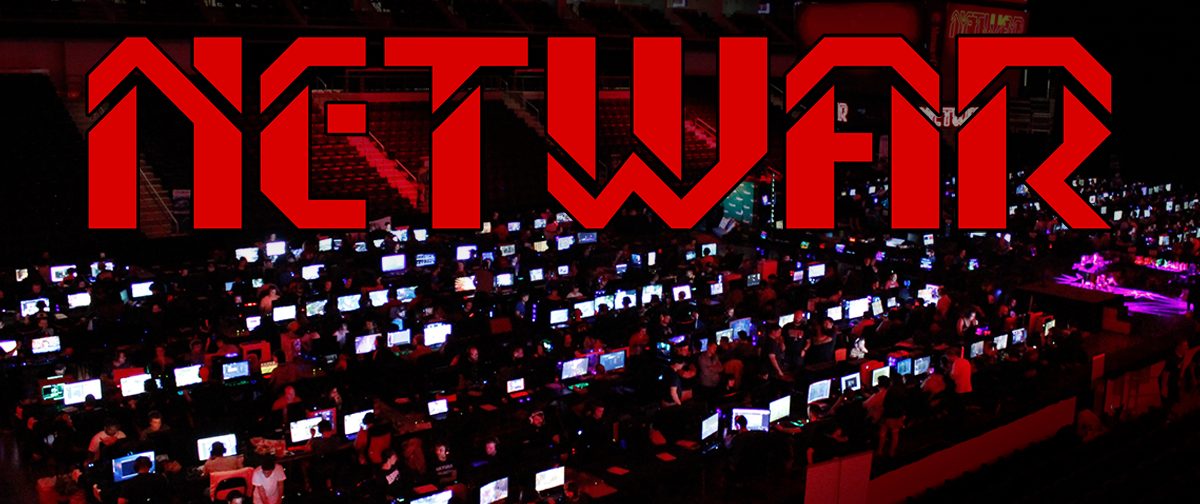 NETWAR 36.0 – Registration Opens on Sunday, February 24th at 9 PM!
Greetings,
The NETWAR staff is excited to announce that registration for NETWAR 36.0 will open this Sunday, February 24nd at 9PM Central! Get pumped!
NETWAR 36.0 will take place at Baxter Arena in Omaha, Nebraska on Friday, April 12th starting at 7PM and run for 26-hours straight until 9PM on Saturday. We'll have 638 seats available for purchase at $40 each (plus tax).
NETWAR is now it's own non-profit organization
More exciting news! NETWAR is now a non-profit organization of Nebraska and has been recently approved for 501(c)(3) public charity organization status. NETWAR is no longer a chapter of LANFest. We now have our own Board of Directors and Officers. What does this mean for you the attendee? Nothing really, it's still the same great staff and organization putting on the exact same amazing event. We just wanted you to be aware that NETWAR is now it's own organization and any donations to us to help fund our causes is a tax deduction. Learn more about the NETWAR staff.
New Registration System
In our many efforts behind the scenes to bring you another fantastic event, we have been working tirelessly on a brand new event ticket registration system that will debut on Friday when you purchase your tickets.
Tournaments
A week after registration opens, we'll send out a tournament voting survey to ticket holders to identify what games we should organize tournaments for based on voting demand.
For more information about the event, visit the event details page.
Thanks!
NETWAR Staff